The kitchen is a very special place in the home. It captures unique family moments, it lets the imagination run wild for those who are fond of cooking and its appearance is fundamental to the decoration of a house.
That's why in this post, we'd like to present some products and tips with which you'll be able to give your kitchen a complete makeover. No need for building work or major investment.
Paint for kitchen furniture
Kitchen furniture is an essential element in the decoration of this space. Cabinets often have a colour that makes the kitchen look very dark and gives it an old and worn look.
The good news is that by changing the colour of your cabinets to be lighter and brighter, you can completely change their look.
What type of paint can be used on kitchen furniture?
This is the big question. You can't just use any paint — we recommend a water-based enamel with good adhesion and a satin finish, as they're easier to clean.
Montonature Satinado is the perfect paint to renovate your kitchen furniture. This acrylic enamel has high hardness and resistance and is also multi-adhesive,water-based, top-quality and emission-free, as well as fully washable and odourless once dry. It's also available in 167 colours,allowing you to let your imagination run wild, so you can choose the colour you like best for your kitchen decoration.
Recommendations for painting kitchen furniture
Once you have chosen the paint, it's time to get down to work. To ensure a perfect and long-lasting result, we recommend that you follow these tips in the paint application process:
o Clean the surface thoroughly with a degreasing product, as excess grease and dirt can affect the adhesion of the paint.
o Sometimes it is necessary to apply a primer coat to improve adhesion.This will allow the paint to adhere better to the surface and fewer coats of paint will be needed. You can use Montoprimer Total Acqua.
o Before starting to paint, stir the product well until it is perfectly blended.
o Apply the paint with a lacquer/enamel roller if the surface is smooth, or with a brush where the surface has raised areas.
o Allow the product to dry and apply another coat of paint until the desired result is achieved.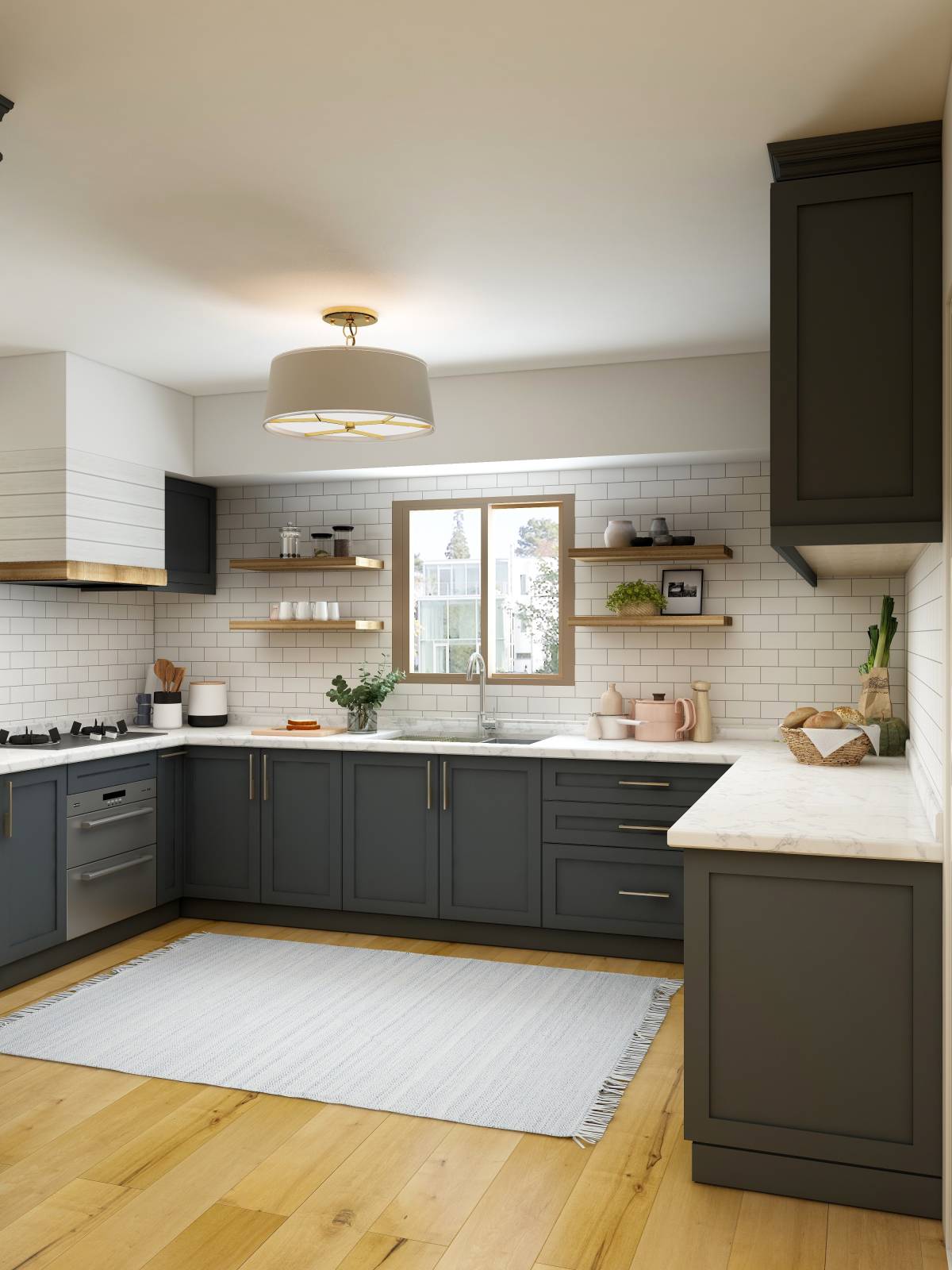 Kitchen wall paint
The first step in revamping the look of a kitchen is to paint the furniture, but another key factor in achieving a modern kitchen is to change the colour of the walls.
Often, kitchens are tiled inold-fashioned shades of brown or blue, which add to the feeling of antiquity.
With Acripol dual-component acrylic-polyurethane super enamel you will completely renew the look of your kitchen. This enamel is suitable for painting tiles in bathrooms and kitchens. It offers a gloss or satin finish and maximum scratch resistance. It is also 100% washable, making it ideal for a kitchen space.
If your kitchen doesn't have tiles, you can use an interior paint that includes functions useful to this space, such as Ovaldine + cutting-edge matt paint with extreme resistance to stains and dirt of any kind: oils, grease,wine, etc. It's also a perfumed paint, which allows you to live in the space immediately.
Now is the perfect time to renovate your kitchen. Don't think twice — renew its appearance with Pinturas MONTÓ's kitchen and furniture paints. Do not hesitate to contact us if you have any questions about the products or need advice on how to carry out your project.