Availability in real time
Stocks controlled by our system to obtain accurate and real-time stock information.

Logistics warehouse
We have 24,000 locations,5,000 of which are fully automated. This allows us to maintain sufficient stock to meet demand.

Efficient order management
Orders are received and prepared in line with a strict quality protocol that allows us to reduce delivery times and service failures.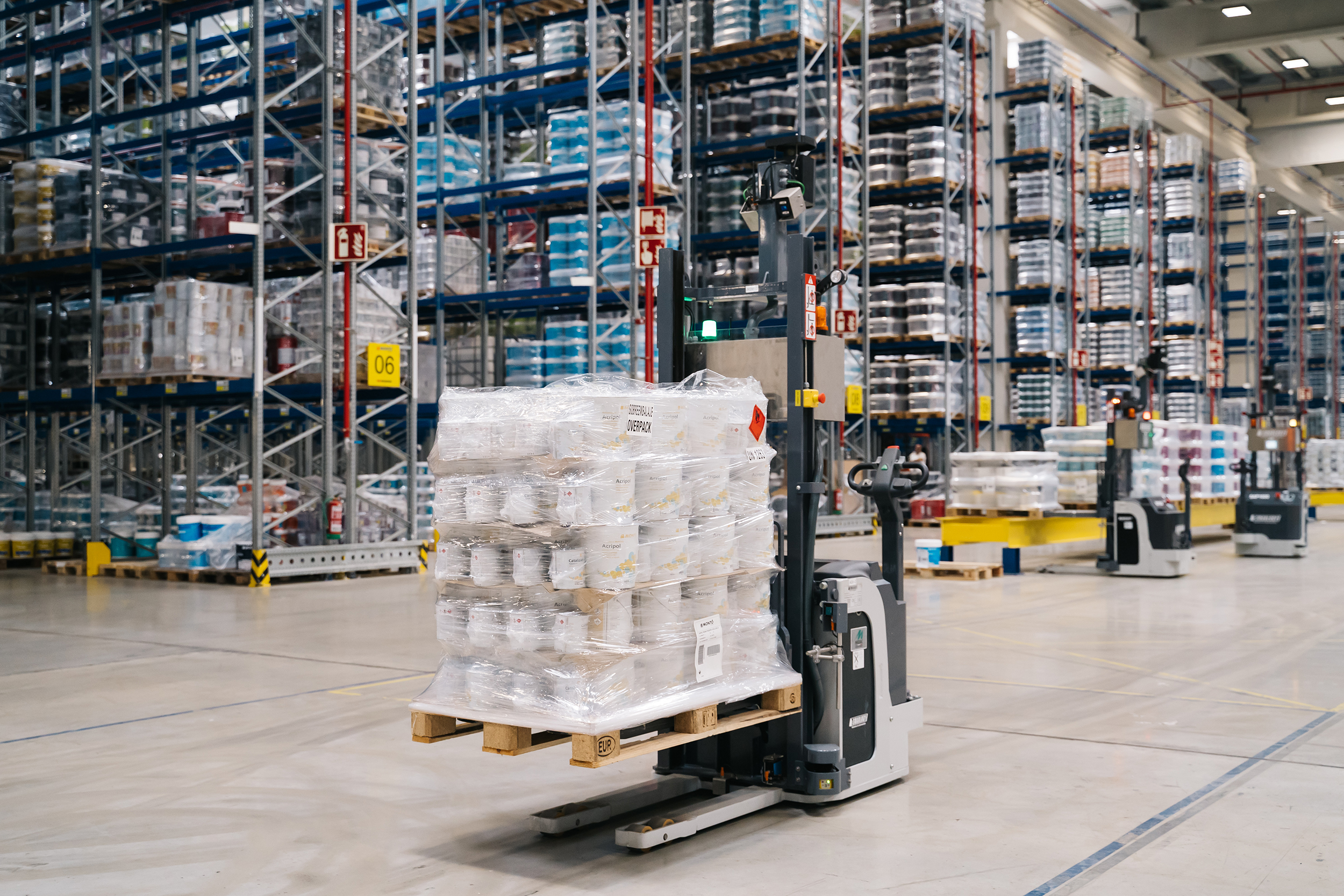 Increased speed
At Pinturas MONTÓ we strive to improve our processes in order to be faster and more efficient at responding to our customers needs.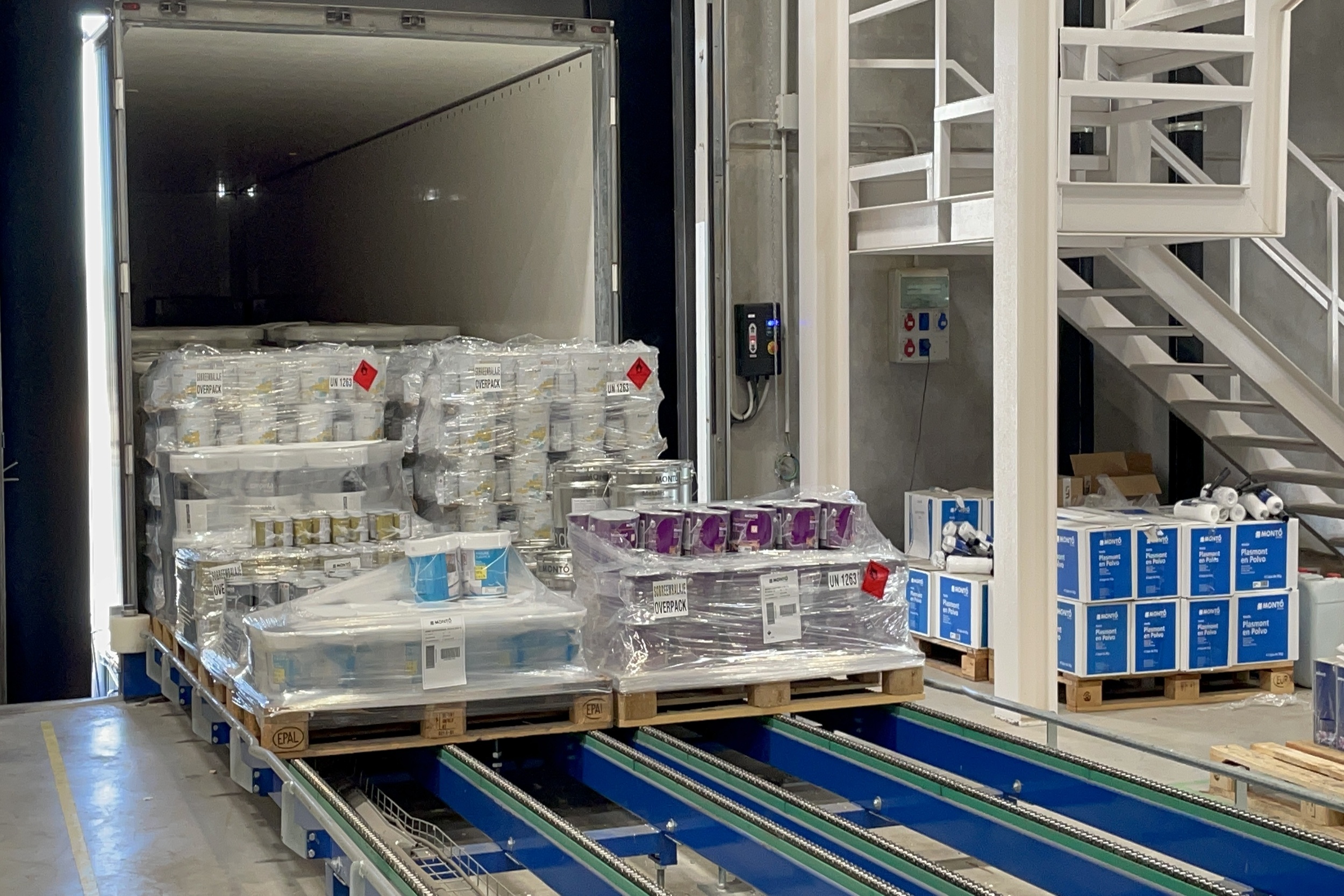 Transport guarantee
Our trucks are designed to offer the best transport guarantee, ensuring that our products are delivered in perfect condition.

Readily available stock
Automated management of product locations and stocks.

Perfect orders
Orders are prepared by radiofrequency, reducing picking errors to 0.

Warehouse management
Automatic location of products in the warehouse by stacker crane.

Fast loading
9 loading docks for 24-ton trucks.

Or own transport
We have our own fleet of 7 delivery trucks designed for ADR transport.

We are always close by
We are active in 27 countries, with a total of 1,500 points of sale throughout Spain.