Process guarantee
Quality control of all manufactured products is carried out in our own laboratory located in the production plant.

Packaging
We have streamlined our production processes through robotisation of production lines and automated palletisation

Environmental management
We implemented policies to minimise waste management and we have a wastewater treatment plant that allows us to recycle and reuse some of the water used in production.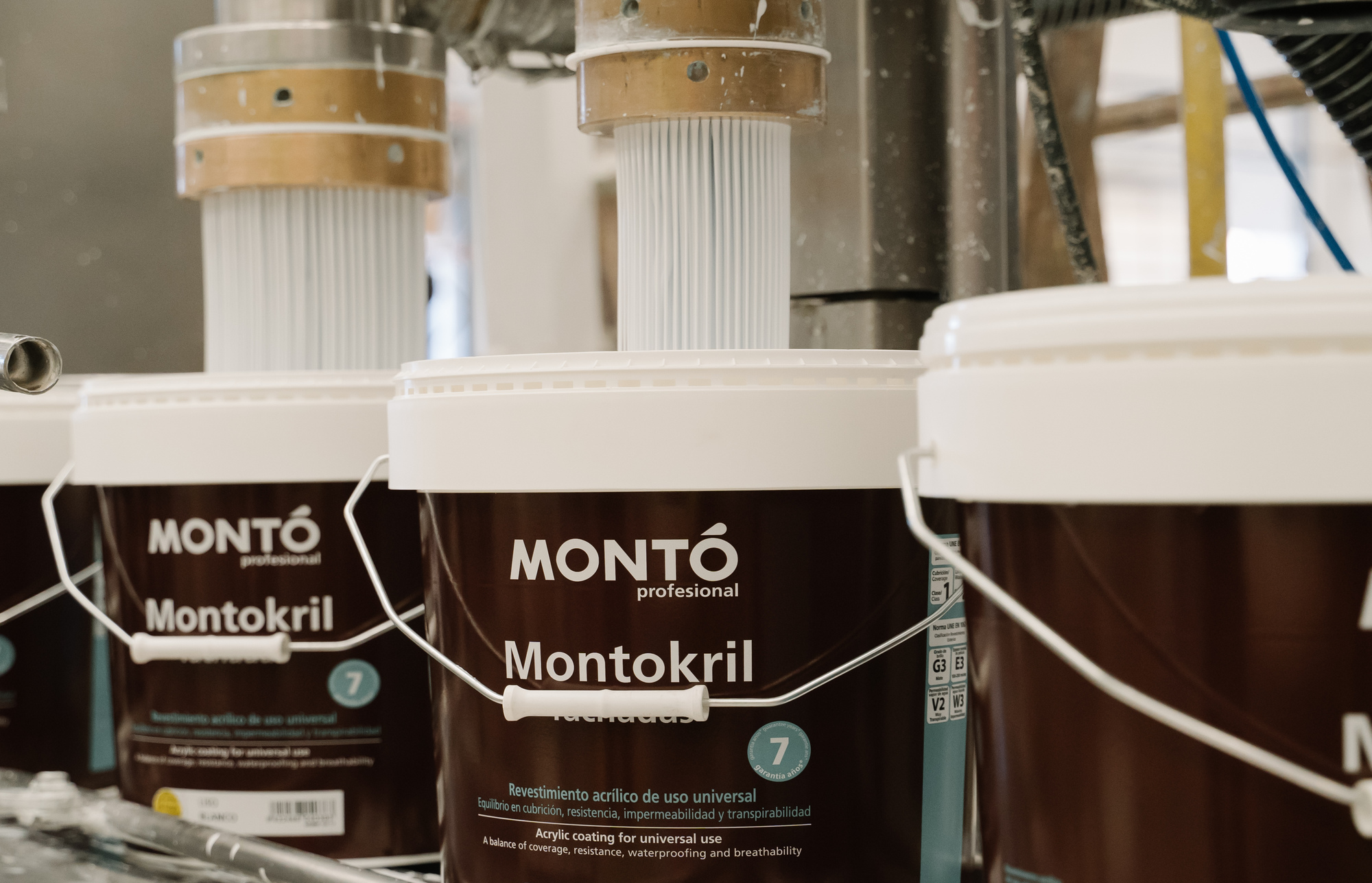 Higher quality
Thanks to our paste manufacturing system,exclusive to Pinturas MONTÓ, we can reduce manufacturing time and energy consumption, thus improving the quality of our products.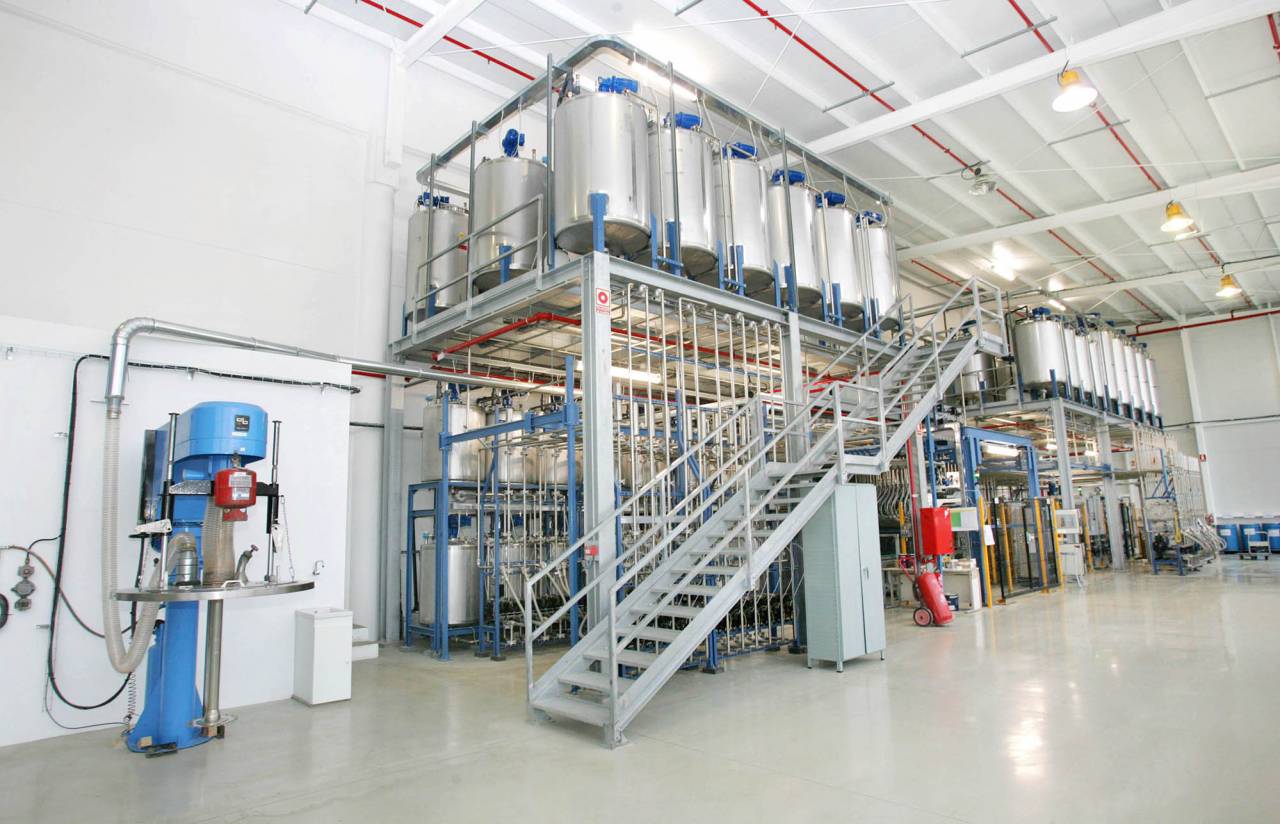 Greater versatility  
Montomix Global is the system developed by Pinturas MONTÓ to manufacture coloured products in minimum quantities and times. We are able to respond to our customers' needs immediately and without the need for stock.

Our facilities
With a surface area of 46,000 m2, our Marines factory has plants for the production of water-based paints, solvent-based paints and powder coatings.

More than 200.000 litres per day
Our powerful production capacity allows us to respond immediately to our customers' needs.

Our brands
Our wide range of products is diversified across various different brands, which cover all types of solutions for professionals.

Bespoke production
We provide our customers with all the experience we've acquired over our 60 years in the business, to offer the perfect solution for each project.

+6.000 items and +2M references
We offer the widest variety of products, both in terms of colour range and different finishes.

International expansion
Our factory supplies products to our distribution network with a presence in more than 27 countries.