Either because they don't know which colours are on trend, because they don't have time to check the colour charts, or simply because they have no knowledge of decorating.
These customers often ask your advice as a professional painter, and they rely on your knowledge and experience to achieve the result of their dreams. Being aware of the latest trends in decorative paint can help you better advise your customers and offer that extra service that will make all the difference.
Decorative trends for interior paints in 2021: colours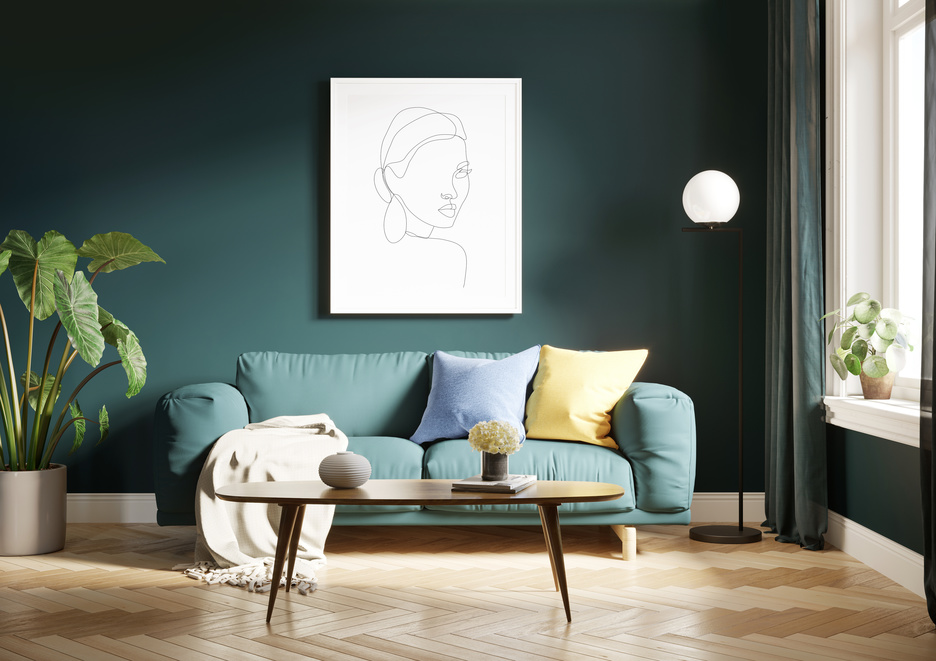 Predominance of green tones
Sustainability and protection of the planet are two issues that people are increasingly concerned about, and this need to care for nature has materialised in decorative trends, such as the use of sustainable materials and paints and green tones.
Dark tones combined with more neutral tones, such as white or beige, give interiors afresh and modern look, while also maintaining a level of sophistication and elegance. It is an ideal colour for hallways, living rooms or bedrooms; you could paint just one or two walls of the room.
Mint green,sage green and lime green are three other very fashionable shades in the world of decoration, especially in bathrooms and kitchens, due to their clean look.
The comfort of earth tones
Earth tones are timeless, never go out of fashion and are always effective because of the elegance and sense of calm they convey.
By mixing light and dark tones, such as beige and brown, and adding a few special touches to the decoration with on-trend materials, such as wood or metals with a rust-effect, you can create a room that conveys calm, comfort and a sense of balance between all the decorative elements.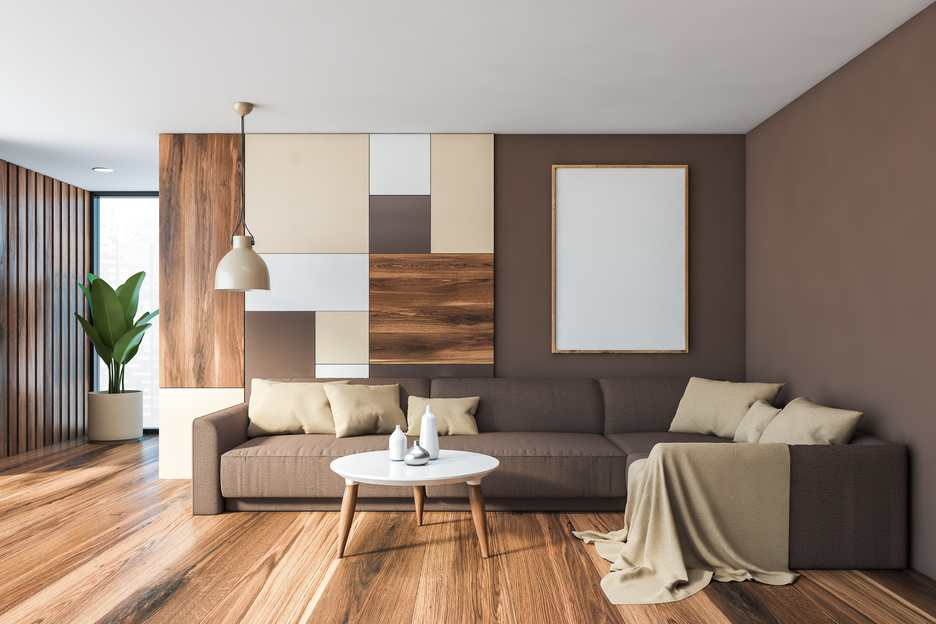 White and powdered pink
White is the quintessential neutral colour; it never goes out of fashion, it allows you to emphasise the decoration and it provides a lot of brightness, spaciousness and cleanliness. But it is also a colour that works with everything, so you can create new colour combinations that bring more joy and personality to the house.
This is the case when it is combined with pastel shades, which are also in fashion right now, particularly powdered pink, a very subtle and delicate colour that brings a sense of harmony and optimism to any space.
Blue in all its varieties
From navy blue to sky blue, this colour shines in all of its forms, and thanks to its versatility it can be used in all rooms of the house: the bathroom, the kitchen, the bedrooms, etc. They are colours that provide calm, serenity and finesse.
Blue also goes very well with other colours, especially the combination of navy blue and grey tones, and light blue and white.
Find all these colours and many more in the colour charts from Pinturas Montó.